Clovia Gal Pal

IntimateCare Range

Clovia's mission is to provide you with solutions for your most intimate needs. Our new Gal Pal Intimate care products take care of your personal hygiene like pad rashes, period cramps or unpleasant sticky feeling.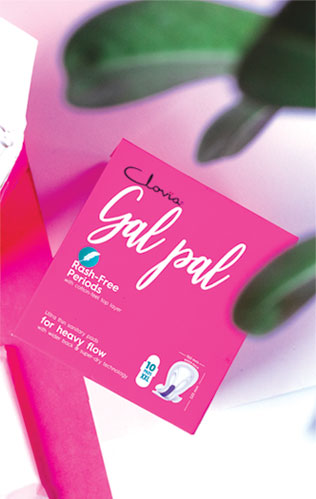 Clovia Gal Pal
Sanitary Pads
For Rash-Free Periods
8 out of 10 women experience pad rashes due to the synthetic top sheet. Clovia Gal Pal Sanitary Pads are the ultimate solution to pad rashes. Featuring super soft cotton feel top layer and extra absorbency, Gal Pal Sanitary Pads are your best bet for rash-free periods.
Discover Rash-Free Period
Features
Super soft top sheet
Extra absorbency
Longer length & wider back
Size Available
XL for regular flow
XXL for heavy flow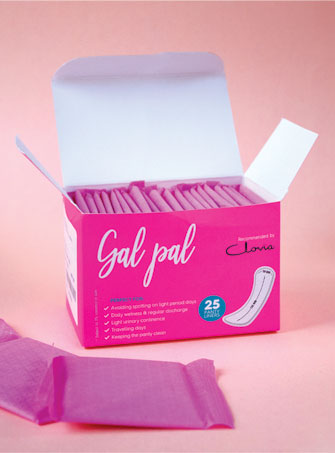 Clovia Gal Pal
Panty Liners
For No Wetness
Everyday vaginal discharge can cause wetness making you feel uncomfortable throughout the day. One great solution to prevent the discomfort is to use a panty liner. Clovia Gal Pal Panty Liners are ideal for everyday use to let you feel fresh & dry throughout the day. It also helps in preventing stains caused by pre & post-period spotting.
Proceed for that fresh feeling
Features
Soft top sheet
Super slim
Shaped to fit your panty perfectly
Ideal for everyday use for a fresh feeling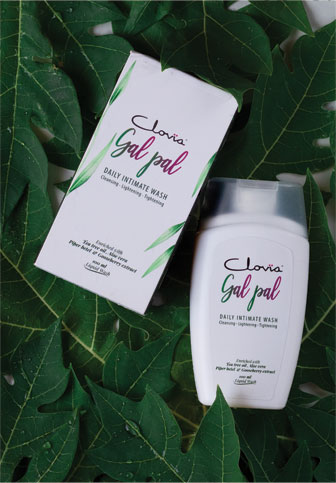 Clovia
Intimate Wash
For Cleansing, Lightening & Tightening
Maintaining everyday intimate hygiene is as important as maintaining hygiene during periods. Regular vaginal discharge can cause discomfort and a sticky feeling throughout the day. Using Gal Pal Intimate Wash makes you feel clean and helps in maintaining the ideal 3.5 pH level.
Get your 3-in-1 action Intimate Wash Now
Features
3-in-1 action – Cleanses, Lightens & Tightens
Enriched with natural ingredients – Piper Betel, Tea Tree Oil, Aloe Vera & Gooseberry Extracts
Ideal for period & non-period days and for pre & post-pregnancy.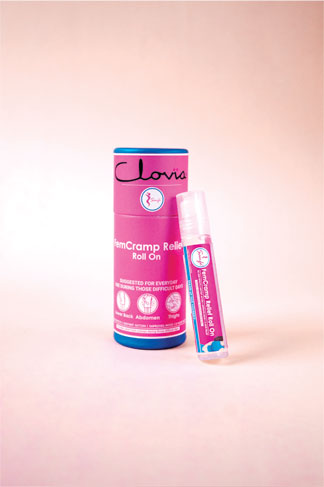 Clovia Gal Pal Period pain
Relief Roll-On
For Instant relief
Period cramps is a common problem amongst women and Clovia Pain Relief Roll-On is a great way to soothe discomfort and reduce bloating. Enriched with essential oils, this roll-on promises instant relief and the soothing aroma helps in uplifting the mood.
Grab Period Pain Relief Now
Features
Enriched with essential oils - lavender, eucalyptus, menthol & rosemary
Gives instant relief & improves mood
Easy-to-carry packaging
Stain-free formulation