Find out if you're wearing the right bra size in 2min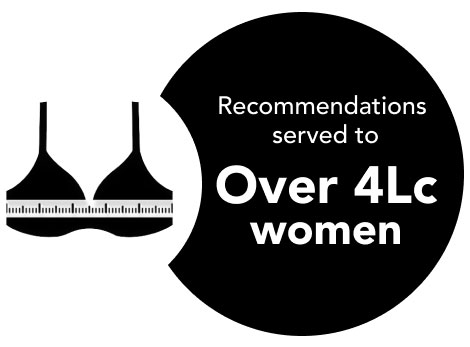 "Finally found a way of checking my bra size without going to a store."
- Vanshika, Noida
"Bought my very first bra from Clovia with the help of Clovia Curve and it fits me perfectly well."
- Richa, Kanpur
"Such an amazing tool, my returns & exchanges have come down to zero because I know my correct size now."
- Rachna, Pune
"Wow! This made me realize that I have been wearing the wrong bra size for years now!"
-Prity, Jamshedpur
"So happy to find my CloviaCurve, found out I been shopping the wrong bra size."
- Bhwana, Bangalore
"Finally now I can check my size properly with CloviaCurve. Such an amazing job Clovia."
- Ritika, Hyderabad
"No more getting upset by buying wrong sized bras. All thanks to CloviaCurve for proper size guides"
- Rekha, Delhi
"Thanks to CloviaCurve for making my every penny worth it. Thanks for letting me know my actual size"
- Juhi, Mumbai
"Such a great idea! No more wasting money on wrong sized bra! All thanks to CloviaCurve"
- Sakshi, Dehradun
"Clovia Curve made me realize what difference it makes to wear the correct bra size. Can't believe I've been wearing the wrong one forever!"
- Kritika, Himachal
Did you know?