Go to bag
"Cotton Non-Wired Non-Padded Printed Bra " added to Bag.
₹ 0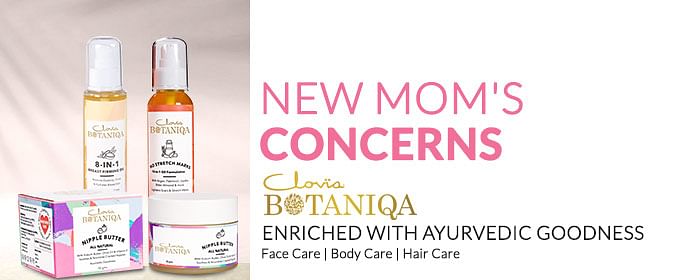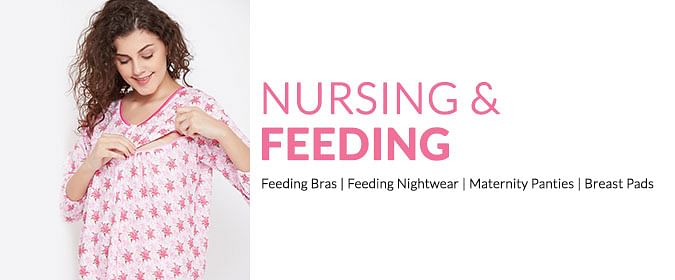 Buy Comfy and Stylish Maternity Wear Online
Motherhood is one of the most beautiful phases of life. However, the onset of pregnancy also means tons of changes, not just in terms of lifestyle, but also appearance. Thankfully, now you can make peace with the growing changes in the most comfortable and stylish way as possible, thanks to maternity wear, which is getting as functional as ever lately.
What is Maternity Wear?
Maternity dresses are especially crafted for pregnant women, so they can feel confident and beautiful inside out. These pregnancy dresses are designed to accommodate the changing physical constructs of pregnant women's bodies for utmost comfort even during this sensitive period of life.

Why is it Important to Buy Maternity Wear?
During pregnancy, your body undergoes a lot of physical changes. Here, your regular dresses just won't do for they restrict your movement. On the other hand, maternity dresses are cut and stitched according to the belly growth. These pregnancy dresses ensure that the accurate amount of space is there in the apparel without making it look oversized.

When should you start wearing maternity wear?
Maternity wear can be worn both during pregnancy and post-pregnancy. Ideally, you should start donning maternity wear once you are 3 months pregnant till the time you feed your baby.

What Are the Different Types of Maternity Wear?
When it comes to maternity wear, these are numerous clothing types available in the market. You can explore our range to get some of the best mommy picks. We have narrowed our list below.

1. Maternity Bras: They come with overlapping fabric on the cups and convenient slip-on hooks. These hook closures make feeding easy and hassle-free for new moms. Offering full coverage and utmost comfort, they are ideal pick for those sensitive times.

2. Maternity Panties: These are usually high-waist, providing full rear coverage. The waist coverage is ideal to cover your tummy comfortably. They are crafted with soft stretchable cotton that is easy on the skin and soft anti-chafe elastic along the waistband and leg openings for a comfortable fit.

3. Maternity Nightsuits: They are made using soft and breathable fabrics, keeping all the mommies free from rashes and irritation, ensuring maximum comfort. Featuring concealed zip enclosures and buttons, they allow convenient feeding for maximum ease. Their silhouette is also super flattering at the same time to compliment the curvy mommy figure.


Upshot

Now that you're well versed with maternity wear, it's time you invest in some quality pieces from Clovia. We also have plethora of solution based styles, such as no sag bras for curvy women, multiway bras for tricky outfits, invisible bras & more for every season and reason. So, wait no more and dive into this phase with grace.
Maternity Wear Price List